Folded Map Action Kit
Folded Map believes that the road to a more equitable tomorrow begins by understanding your specific reality today, and how systemic racism has impacted your lived experiences, socially and otherwise. This specially designed, thoughtfully curated Folded Map™ kit was built with the intention to help you understand the structural disparities between Chicago neighborhoods. Use it as a guide to actively make new connections and explore a part of the city you might have a narrow understanding of.
Made up of three parts, the kit comes with a letter from UIC professor Maria Krysan and Tonika, gives background on the Folded Map™ project and a mini workbook for you to keep track of your notes as you unpack your own experience and respectfully embark on some new ones. They worked hard on this—because the most worthy work is worth it.
Got your kit? PLEASE tag/share with me when you get it, when you do it, and what you think!
IG: @tonikaj
Twitter: @tonikagj or
Facebook: Tonika Lewis Johnson
Want a kit? You can download the Folded Map Activity Kit at the following link (www.foldedmapproject.com/submit) or sign up at the following link to receive a free Folded Map Action Kit Folder in the mail (https://docs.google.com/forms/d/e/1FAIpQLSfgy3uv0cUAbytR0aqzKOZTLSfBY5lkI40Ft569wMWqpgwyuQ/viewform)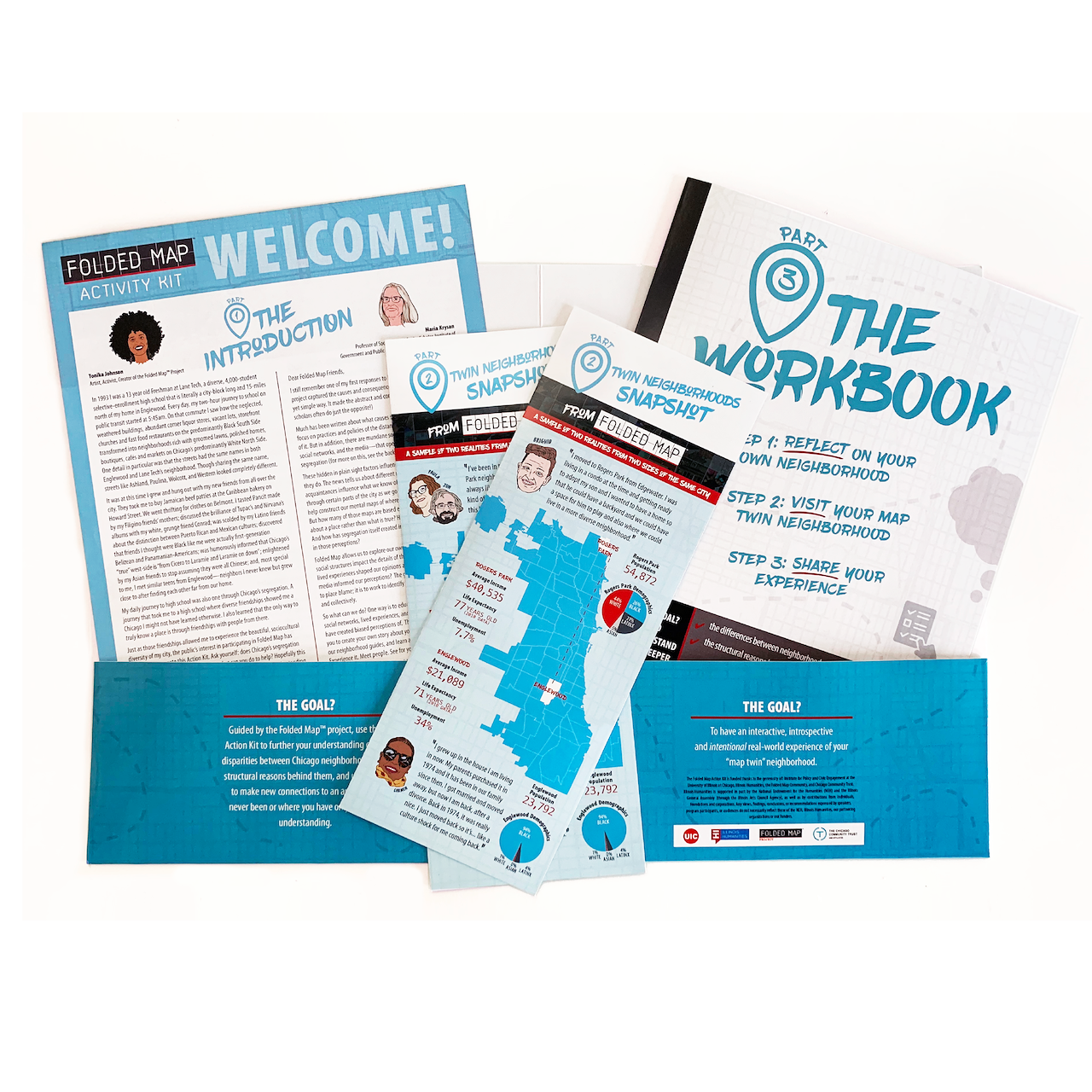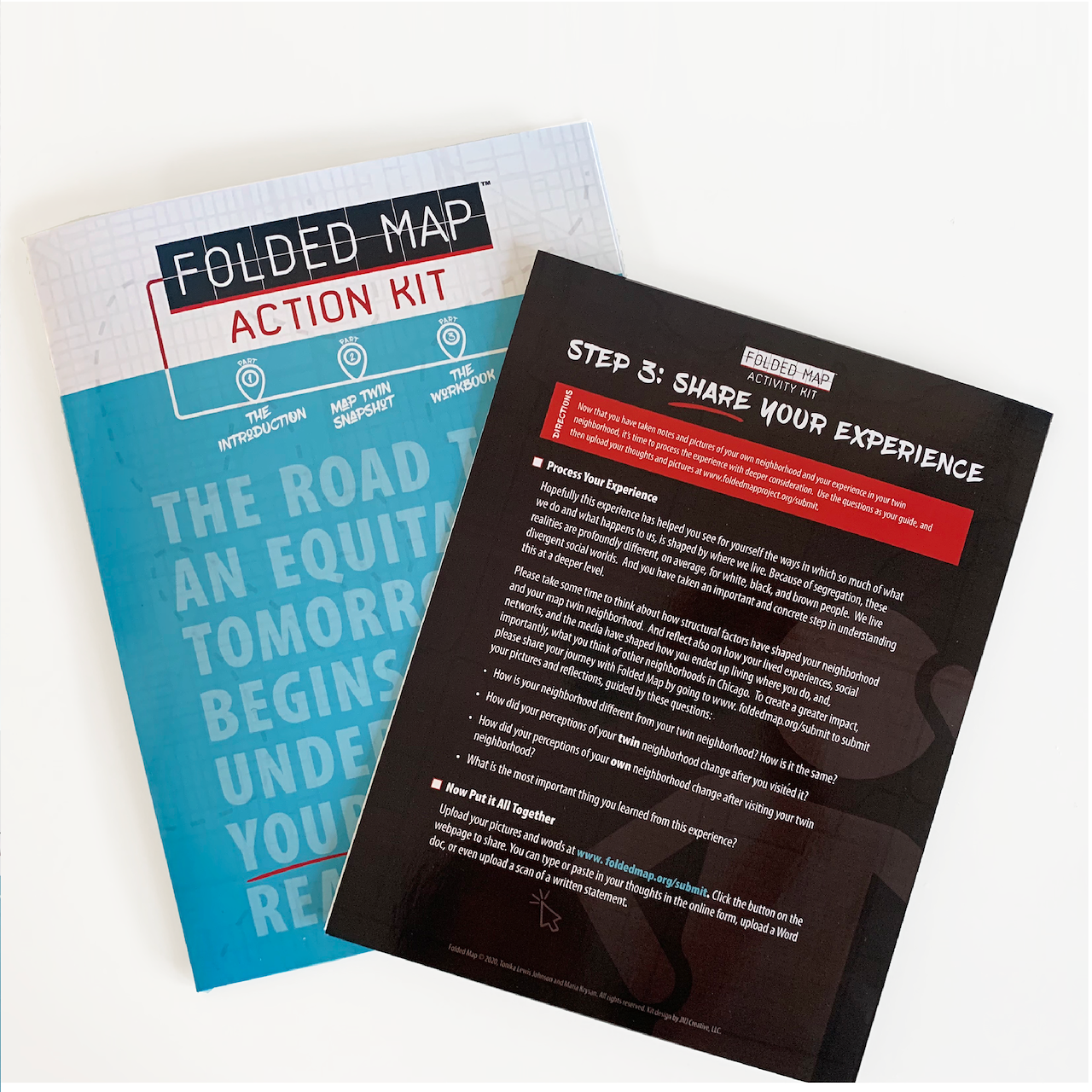 Hot off the press (yes, it's actually a physical thing!) and on it's way to your mailbox soon (if you asked for one). This specially designed, thoughtfully curated Folded Map™ kit was built with the intention to help you understand the structural disparities between Chicago neighborhoods. Use it as a guide to actively make new connections and explore a part of the city you might have a narrow understanding of. Made up of three parts, the kit comes with a letter from UIC professor Maria Krysan and Tonika, gives background on the Folded Map™ project and a mini workbook for you to keep track of your notes as you unpack your own experience and respectfully embark on some new ones. They worked hard on this—because the most worthy work is worth it. Got your kit? PLEASE tag/share with Tonika when you get it, when you do it, and what you think!
IG: @tonikaj
Twitter: @tonikagj or
Facebook: Tonika Lewis Johnson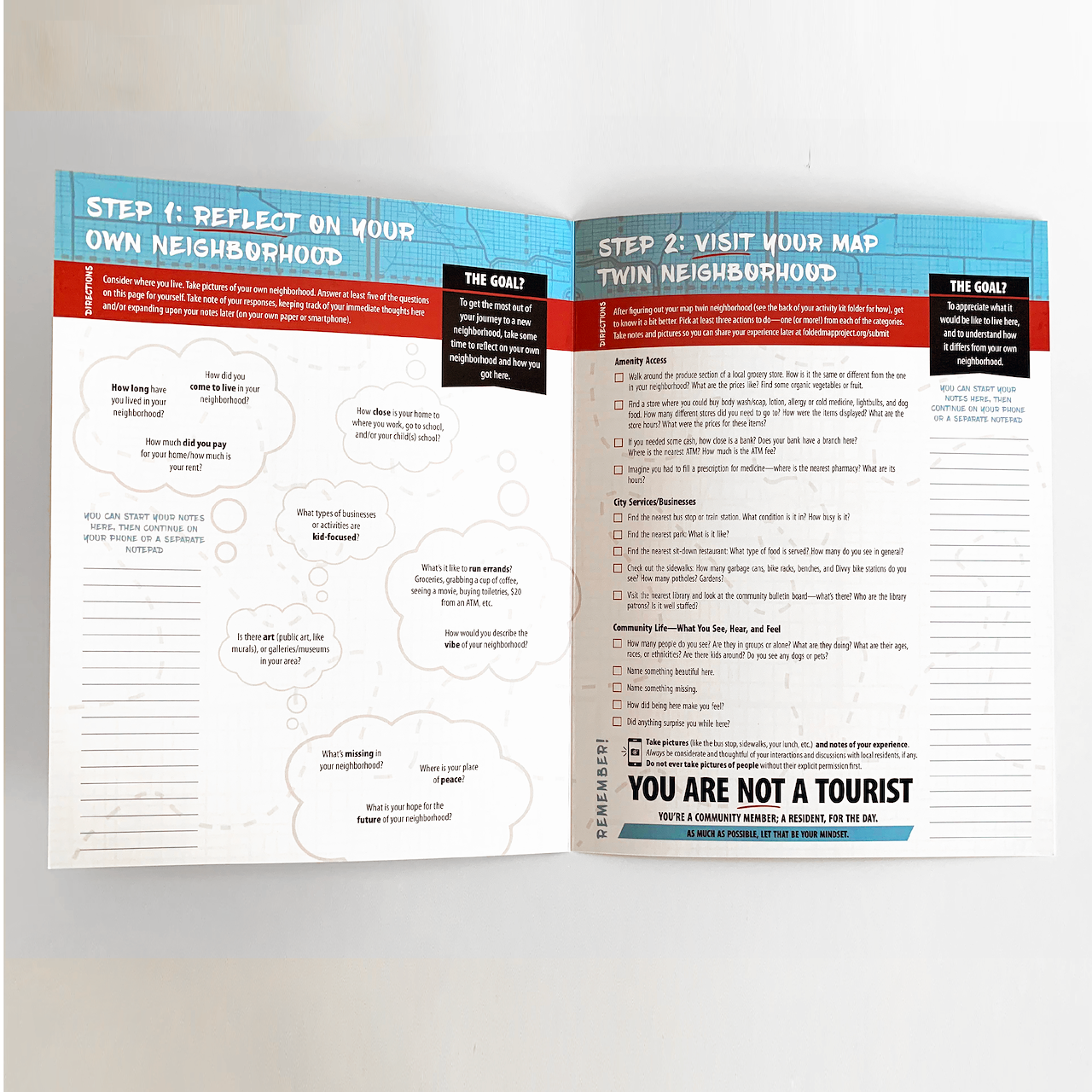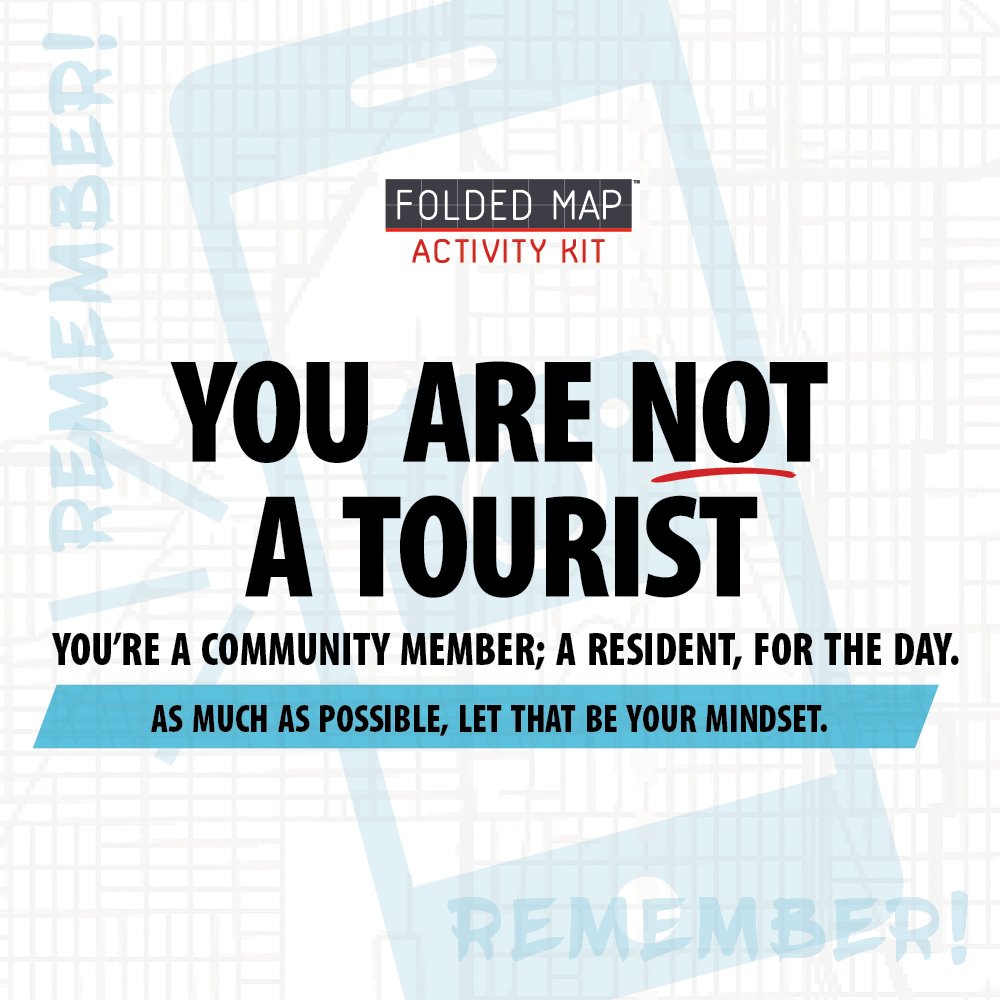 To help all Chicagoans personally experience how differently segregation impacts Chicago's neighborhoods today, Tonika has created the Folded Map Action Kit of errands she invites people to do in their Map Twin neighborhood then share back your experience. Download the Folded Map activity kit at the following link: https://www.foldedmapproject.com/submit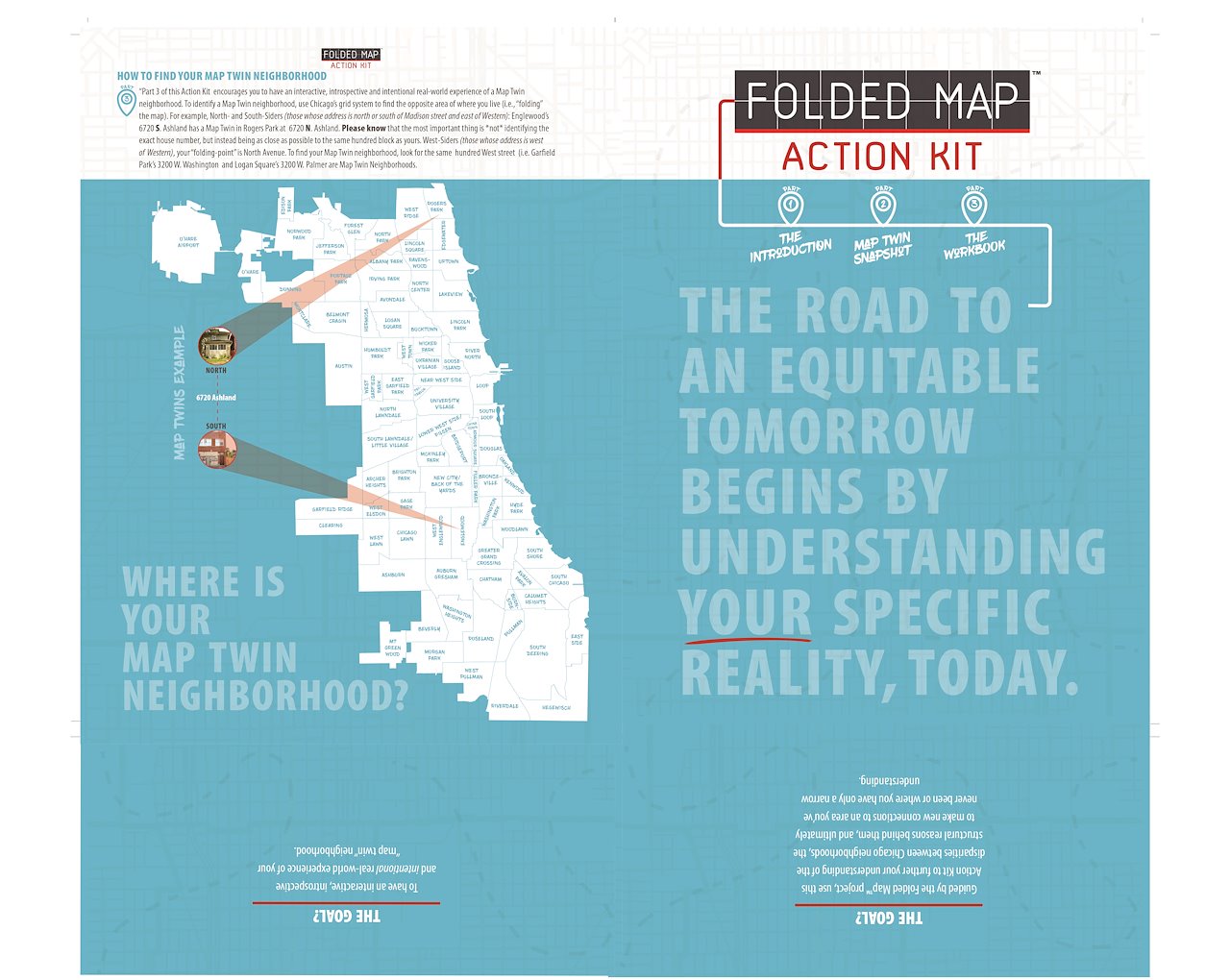 Up Next:
Folded Map Artist Talk with Paola Aguirre